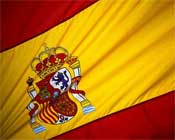 Spain, the current holder of the European Union Presidency, believes that progress in the Athens-Skopje talks can be made soon, the Spanish Ambassador to Macedonia Maria Garcia de Lara told media.
"We believe that there are signs for optimism and a possibility for progress in the near future," de Lara said in an interview with Radio Free Europe on Sunday.
She greeted the latest initiatives for more frequent direct meetings between Greek and Macedonian prime ministers, saying that this could only help the effort to find a solution.
"We respect, encourage and support the leadership that they have shown," de Lara said. She also announced that the Spanish foreign minister, Miguel Moratinos, was planning to visit the country soon.
The pressure for a breakthrough in the long standing Athens-Skopje name row is expected to mount as the March EU summit draws near.
EU Enlargement Commissioner Stefan Fuele is set to visit Macedonia on February 19 to discuss the issue.
His visit will come just days before the arrival of the UN mediator in the name talks, Matthew Nimetz, who will pay a visit to Skopje from February 23-24 before heading to Athens on February 26.
Greece, a member of the EU and NATO, conditions the start of EU accession talks for Macedonia and its NATO entry on a mutually satisfactory solution to the name dispute. Greece demands that Macedonia change its official name, the Republic of Macedonia, arguing that it implies a territorial claim on Greece's northern province, also called Macedonia.
In December, the EU postponed the decision to grant Skopje the much desired date for the start of its accession talks due to pressure from Athens. In 2008 Greece also blocked Skopje's NATO entry over the same row.