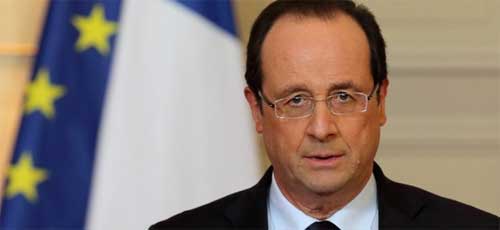 French President Francois Hollande on Saturday called for swift election in Central African Republic after Paris launched a military offensive to restore order in the African country.
"The idea is to organize elections as soon as possible, by 2015 to have a legitimate authority," Hollande said.
"You can't leave a president in power who hasn't managed to change anything or who has let things get worse. We talked with Africans who want to take action, mainly with the prime minister who belongs to a coalition which no longer exists on the ground," the French President added.