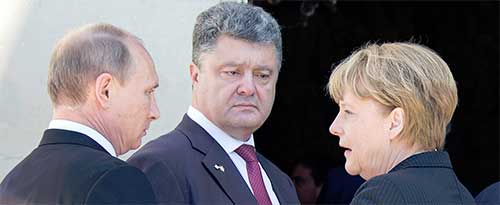 Russian President Vladimir Putin and Ukrainian President Petro Poroshenko are to have another face-to-face meeting, the Kremlin announced Friday.
Putin's foreign-policy advisor Yuri Ushakov said the two leaders had held several telephone calls since they meet in the Belarus capital, Minsk, last month and will meet within two weeks.
French President Francois Hollande and German Chancellor Angela Merkel could also attend the meeting, Ushakov added.
Putin and Poroshenko met in Minsk on August 26, following their previous brief meeting in Normandy in June.
The pair are likely to discuss the fragile peace process in eastern Ukraine as well as Poroshenko's aim to apply for European Union membership.