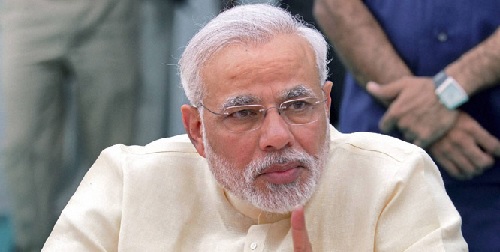 New Delhi – India hosts its largest ever summit Africa this week as prime minister Narendra Modi seeks to challenge the dominance of China in a continent that is blessed with vast natural resources and has the strongest growth of the world population.
New Delhi wants to project its soft power and historical ties with Africa, unlike China focus on the extraction of resources and capital investments that sparked a reaction in some countries against the mercantile expansion Beijing.
Of the 54 countries invited, guests expect more than 40 to be represented by their heads of state and government who, after a series of ministerial meetings, held a full summit on Thursday.
Trade links India with Africa date back to antiquity and the two found a common cause in the struggle against colonial rule. Yet the influence of India disappeared during the Cold War as he retreated to the isolation of non-aligned.
Now Modi alleged leader of a seller "Making India" export season, wants to capitalize on an economic slowdown in China to highlight India as an alternative partner for trade and investment.
"India is the most fastest growing economy. Africa is growing rapidly too, "said Modi African journalists on the eve of the summit.
Although India has exceeded overall economic growth in China, its economy is one fifth the size and lack the financial clout to challenge Beijing in a competition head-to-head for the African market.
"We can not match the Chinese in terms of resources – but we make any commitment with Africans at least gives them a choice," said Raja Mohan C, a commentator for Foreign Policy in the Observer Research Foundation in New Delhi.
The Summit of the India-Africa Forum is the third of its kind and since the first was held in 2008, the annual bilateral trade has more than doubled to $ 72 billion.
This trade shifts between China and Africa, which exploded to $ 200 billion as No. 2 in the world economy sucks oil, coal and metals to feed its industrial machine.
The largest democracy in the world has been criticized by human rights groups to invite Bashir, President of Sudan, rich in oil wanted by the International Criminal Court for war crimes, crimes against humanity and genocide in Darfur.