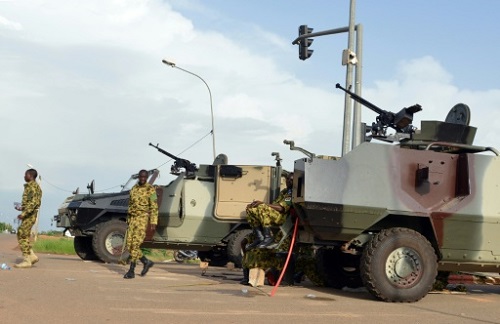 Cambodia has dispatched the third batch of 216 peacekeepers to join a UN peacekeeping operation in the Central African Republic (CAR) Wednesday, officials said.
Speaking at the departure ceremony held at Phnom Penh Military Airbase, Gen. Pol Saroeun, Commander-in-Chief of the Royal Cambodian Armed Forces, said the troops would replace the second group's forces who had completed a one-year mission in that country.
He said Cambodian forces as well as other forces in this mission are facing with the spread of violence and attacks by groups of religious opponents, extremists, and insurgents.
"However, the departure of our forces today truly reflects our contribution and commitment to joining the United Nations family in humanitarian activities and maintaining world peace," he said.
The peacekeepers would work in the areas of mine clearance and constructing roads, bridges, and campsites, he said.
Gen. Saroeun also advised them to strictly comply with CAR's law and international law so as to maintain the disciplines and dignity of the Royal Cambodian Armed Forces.
Marie-Odile Emond, representative of United Nations Country Team in Cambodia, praised Cambodia for its active contribution to international peace and security and said the country stood out as an example to the world.
"The ceremony today reminds us that two decades ago, UN peacekeeping forces were sent here, but Cambodia now sends troops and expertise to UN peacekeeping operations in South Sudan, Central African Republic, Chad, Syria, Lebanon and Mali," she said.