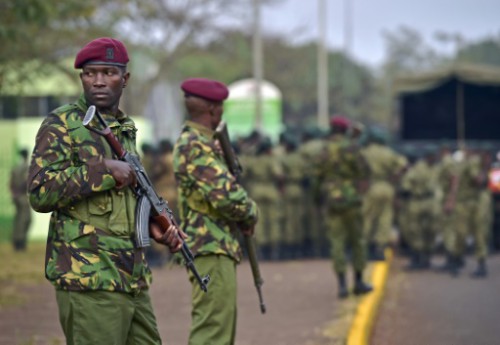 Five soldiers were killed and four others missing following an attack on Tuesday in southwest Niger close to the border with Mali.
"This terrorist attack against the town of Banibangou killed five soldiers, injured three and four others were reported missing," said the source, who requested anonymity.
A Niger official also confirmed the attack which happened around 4:00am.
The interior ministry said two of the attackers were killed in the raid, and that 26 others were arrested with weapons and ammunition.
The ministry, in a statement, provided a toll of four injured soldiers.
Niger's long, porous borders make it vulnerable to the armed violence plaguing its neighbours, such as Mali, Nigeria and Chad.
Last month 22 of Niger's soldiers were killed when armed men who had travelled from Mali launched an attack on a refugee camp in the western town of Tazalit.
Northern Mali fell under the control of Al-Qaeda-linked jihadist groups in 2012.