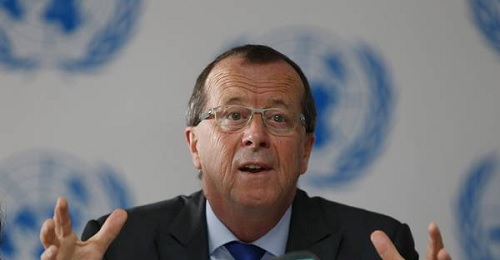 N special envoy to Libya Martin Kobler said he is satisfied by the initiative launched by Tunisian President Beji Caid Essebsi to hold a summit between Tunisia, Algeria and Egypt to find a political solution to the Libyan crisis, in a statement to Russian news agency Sputnik reported by local media.
Kobler said in recent weeks there has been a real participation by countries bordering Libya, which are currently taking necessary measures and steps to strengthen dialogue for the application of the Libyan political accord.
Meanwhile on Wednesday and Thursday a new round of the inter-Libyan political dialogue will take place in Ghadames, a city in western Libya near the border with Tunisia and Algeria.