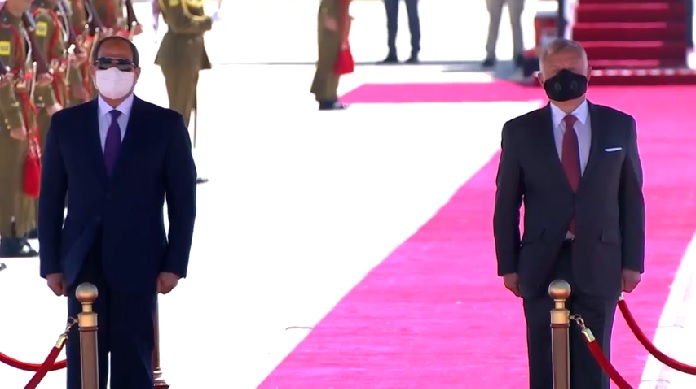 King Abdullah, Egypt President Abdel Fattah El Sisi, and Iraq Prime Minister Mustafa Al Kadhimi arrived in Jordan on Tuesday to attend the third trilateral summit between Jordan, Egypt, and Iraq, in Amman.
The summit, attended by Crown Prince Al Hussein bin Abdullah II, covered expanding economic, trade, and investment cooperation, in service of shared interests and Arab causes.
Discussions at the summit, attended by senior officials from the three countries, also covered regional developments and means to bolster coordination and consultation between Jordan, Egypt, and Iraq on issues of mutual concern.