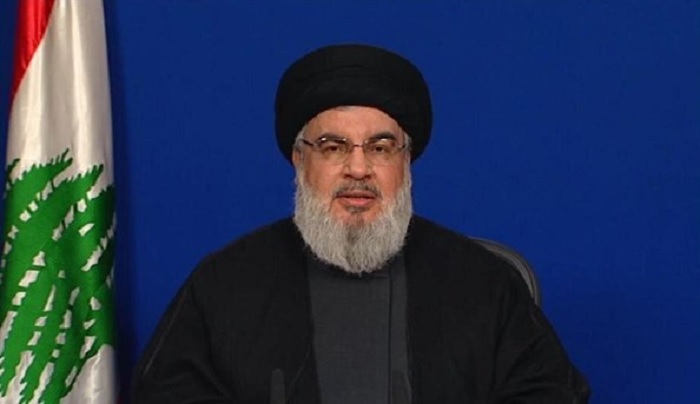 Lebanon's Hezbollah resistance movement warned about an operation underway to revive Daesh's (ISIL or ISIS) presence in the Middle East in order to whip up an excuse for the United States' continued presence in the region under the guise of fighting the terrorist group.
"There exists an operation for revival of Daesh in Iraq and Syria and other areas. Daesh's revival is aimed at justifying the American forces' continued presence in the region," said Hezbollah Secretary-General Seyed Hassan Nasrallah in a televised speech on Tuesday, presstv reported.
Nasrallah, therefore, urged caution and alertness against the plots targeting the region.
Nasrallah said the terrorist group had managed to rear its head in some regional areas following the US's assassination of Lieutenant General Qassem Soleimani, former commander of the Quds Force of Iran's Islamic Revolution Guards Corps (IRGC), in Baghdad in January.
The US began leading a coalition of its allies in Iraq and Syria in 2014 following the emergence there of the terrorist outfit that Washington itself is widely accused of creating and supporting.
The coalition that featured scores of countries was, however, making suspiciously slow progress against the terrorists.
Iraq and Syria eventually defeated Daesh in late 2017, with military advisory support under the auspices of General Soleimani proving indispensable to their victory.
The US-led coalition has, however, sustained its presence to date, despite Washington's occasional claims that it seeks to withdraw its forces.
Elsewhere in his remarks, the Hezbollah chief addressed recent remarks to the United Nations Security Council by Israeli Prime Minister Benjamin Netanyahu about the alleged location where the resistance movement supposedly stores its missiles.
Nasrallah asserted that his movement did not store the projectiles in residential areas and invited all media outlets to inspect the location that has been singled out by the Israeli premier.
He, meanwhile, noted that the Israeli forces were on alert near Lebanon's borders, fearing Hezbollah's reprisal for Tel Aviv's assassination of one of the movement's members in Syria earlier in the year.
Nasrallah said this was the highest level of alert that the occupying regime was experiencing since 1948, when it began claiming existence.
Nasrallah addressed French President Emanuel Macron's intervention in Lebanon's politics since the huge ammonium nitrate explosion that killed at least 190 people in the capital Beirut's port in August.
He pointed to the French head of state's allegation against Tehran of intervention in Lebanon's internal affairs, saying, "Iran is not like France, and does not interfere in Lebanon's affairs".
The Hezbollah secretary-general also offered his condolences over the earlier demise of Kuwaiti Emir Sheikh Sabah al-Ahmad al-Sabah.
He hailed the late ruler's efforts towards cessation of Lebanon's 1975-1990 civil war, Kuwait City's position under him during Israel's 2006 war on Lebanon, and the emir's efforts towards the country's reconstruction after the latter warfare.