Turkish President warns that Egypt protests could spread out of control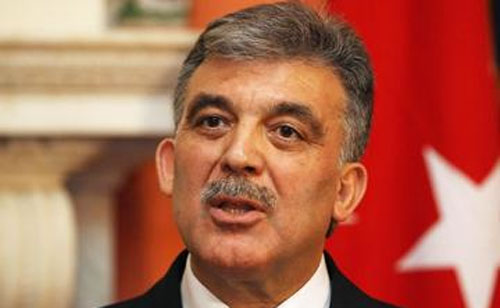 Turkish President Gül urges the parties in Egypt to step back from the brink of massive violence and find compromise following the July 3 coup.
Conflict between pro- and anti-Morsi groups in Egypt could spread out of control and give birth to chaos in the country, Turkish President Abdullah Gül has warned.
Asked July 26 in Istanbul how he evaluated reports saying ousted Egyptian President Mohamed Morsi had been formally detained, Gül said, "I don't know if this is true or not, but the important thing is that Egypt's future should be saved and that the country shouldn't be allowed to slide into chaos."
Large masses of people cannot always be controlled, he said. "Uncontrollable, undesired big events might occur. Chaos and chaotic situations could emerge."
You can follow any responses to this entry through the
RSS 2.0
feed.
Both comments and pings are currently closed.
//php comments_template(); ?>