South Sudan army readies camps for pullout from capital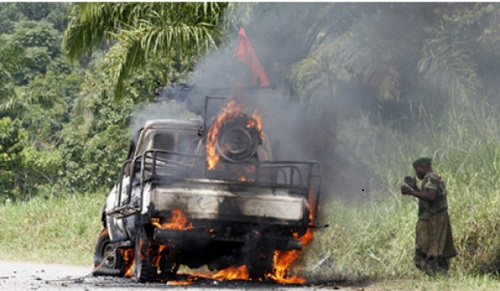 The army of South Sudan said on Friday it was preparing bases outside the capital Juba before a withdrawal under a peace agreement to end a civil war 21 months.
"Databases are being prepared outside of Juba, according to the peace agreement before the army, moving in the coming days," the head of information of the army, General Malak Ayuen brigade said on Friday, although the addition of sites currently have "no water or shelter."
At least eight sites in all directions from the capital, had been spotted in advance a troop redeployment within 25 kilometers of the city.
The army and rebels have repeatedly traded blame, accusing each other of breaking an internationally brokered August 29 ceasefire deal, the eighth such agreement had been signed since the civil war erupted in December 2013.
Despite the fighting, both sides say the political agreement remains in place.
"The fighting continues, they [the rebels] attacked again and again our positions and ceasefire violations are still ongoing," said Ayuen, adding that clashes had now spread to the southern regions, in the states of Western and Central Equatoria.
You can follow any responses to this entry through the
RSS 2.0
feed.
Both comments and pings are currently closed.
//php comments_template(); ?>