Burkina Faso tightens security after attack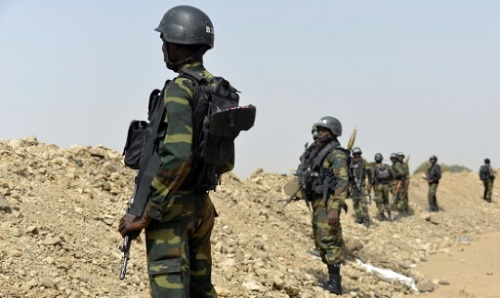 Ouagadougou – In the wake of a weekend attack that left up to 32 dead, security was beefed up across Burkina Faso's capital on Monday as businesses and banks reopened.
The West African nation also announced a joint effort with Mali in the fight against jihadi elements in the West African region.
"Please go ahead and search my bag. We want to be protected and there is no way to refuse this," said Fati Doussa, who visited a bank to get some cash. Metal detectors have been placed at banks.
"We know it is just going to be different from now on," said Ousmane Sawadogo, a cell-phone seller some 200 meters from the Splendid Hotel.
The attack, which began Friday night, was the first of its kind in Burkina Faso, a largely Muslim country that had managed to avoid the kinds of jihadist attacks that have hit neighbouring Mali since 2012.
At the site, forensic experts and investigators from France and Burkina Faso, dressed in white, filled the brown dusty street Monday, gathering evidence in secured areas near the Cappuccino Cafe and Splendid Hotel.
Military forces ended the siege on Saturday. Officials said forces killed three attackers in the Splendid Hotel, and another in a neighbouring hotel.
But a Burkina Faso gendarme official, who spoke on condition of anonymity because he was not permitted to speak to the press, said they are investigating the person killed at the nearby hotel to determine if it was an attacker.
Burkina Faso's security minister, Simon Compaore, on Sunday said 32 people were dead, including three jihadists. The toll had earlier been 28 killed in addition to four jihadists.
You can follow any responses to this entry through the
RSS 2.0
feed.
Both comments and pings are currently closed.
//php comments_template(); ?>