Tunisia PM holds emergency meeting over unrest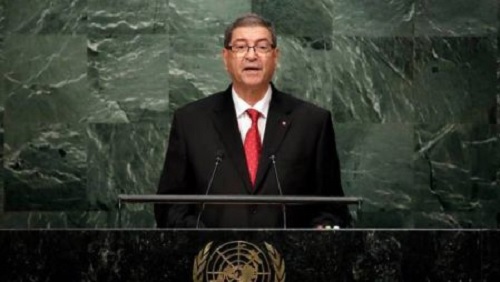 Tunis – Tunisia's Prime Minister Habib Essid held an emergency cabinet meeting on Saturday, after authorities declared a nighttime curfew nationwide following the worst outbreak of social unrest since the 2011 revolution.
Essid met his defence and interior ministers before the cabinet session, as AFP journalists reported relative calm in towns rocked by clashes between protesters and police in recent days.
"Security-wise, it has started to stabilise," interior ministry spokesman Walid Louguini told AFP, echoing Essid's comments on Friday that the situation had been brought "under control".
Five years after the overthrow of longtime dictator Zine El Abidine Ben Ali, street demonstrations against unemployment and poverty have again shaken the North African nation.
Uprising
In a televised address to the nation on Friday, President Beji Caid Essebsi expressed understanding for the frustrations vented in impoverished regions of central Tunisia.
But he warned against "ill-intentioned hands" exploiting the legitimate grievances of demonstrators.
Anger erupted over the death on January 16 of Ridha Yahyaoui, a 28-year-old unemployed man who was electrocuted when he climbed a power pole while protesting in the central town of Kasserine.
The unrest spread around the country, including to Tunis where shops were burnt and looted in one suburb, prompting the interior ministry on Friday to impose a 8:00 pm to 5:00 am curfew.
You can follow any responses to this entry through the
RSS 2.0
feed.
Both comments and pings are currently closed.
//php comments_template(); ?>