Nigeria: Thirty dead in attacks against two villages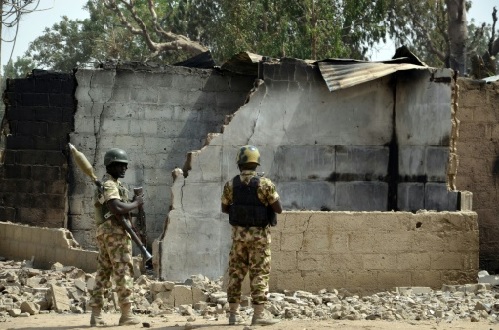 Thirty people were killed in attacks from members of the Islamist group Boko Haram against two villages in northeast Nigeria that they looted, had said Saturday AFP armed guards.
Armed attackers arrived aboard minibus and cycling in remote villages of Yakhari and Kahifa Friday night and Saturday.
"The attackers killed 30 people," said one of the guards that help military fighting against Boko Haram, Mustapha Karimbe.
According to him, they attacked Yakshari around 9:30 Saturday morning (8:30 GMT), killing 22 people "in the slaying before emptying food stores and take the cows," said Mustapha Karimbe, which is in the city of Biu, about 120 kilometers from this village.
Friday night, members of Boko Harma had attacked the village near Kachifa, killing eight people.
"We believe these are the same gunmen who carried out the two attacks," said the guard.
Boko Haram, which has pledged allegiance to the Islamic State group (EI) conducts numerous attacks and increasingly often resort to suicide attacks and bomb attacks as the military repel the areas it controlled ago and has already hit the IDP camps.
You can follow any responses to this entry through the
RSS 2.0
feed.
Both comments and pings are currently closed.
//php comments_template(); ?>