Algeria: army kills terrorist in north of the country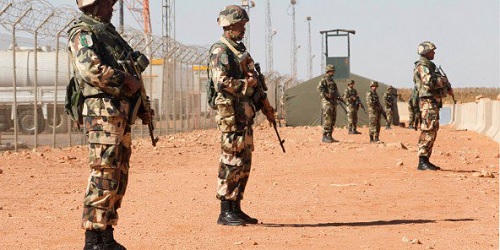 The Algerian army killed a "terrorist" and seized his weapon in northern Algeria, the Defense Ministry said on Wednesday.
The militant was killed in an ambush set up by anti-terrorist units in Guedjati city in Batna province, 550 km southeast of capital Algiers, the ministry said in a statement.
A Kalashnikov machine gun, a grenade and ammunition were seized during the operation, it added.
The Algerian army has launched a wide-scale anti-terrorist operation, mostly on southern and eastern borders, which resulted in the killing of several terrorists and destroying of weapon caches.
Located in a region plagued by unprecedented security and political instability, experts say Algeria faces escalating terrorist threats. Enditem
You can follow any responses to this entry through the
RSS 2.0
feed.
Both comments and pings are currently closed.
//php comments_template(); ?>