Trump tells Russia to prepare for US missiles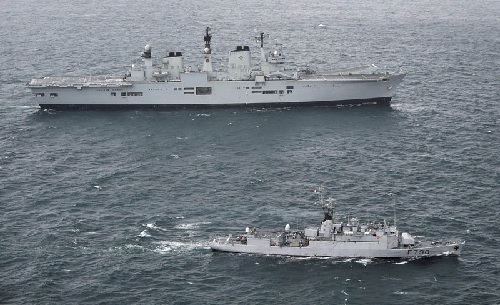 US President Donald Trump warned Russia Wednesday to brace for American engagement in Syria after a suspected chemical attack killed dozens of people.
"Russia vows to shoot down any and all missiles fired at Syria. Get ready Russia, because they will be coming, nice and new and 'smart!'" Trump said on Twitter.
"You shouldn't be partners with a Gas Killing Animal who kills his people and enjoys it!" he added, referring to Syria's Bashar al-Assad.
The comments followed a warning from Moscow that a risk of a direct Russia-U.S. military clash in Syria "is higher than before", with a Russian envoy saying that U.S. missiles flying over the war-ravaged country would be shot down.
In a second tweet, Trump said the U.S.-Russian relationship "is worse now than it has ever been".
"There is no reason for this. Russia needs us to help with their economy, something that would be very easy to do, and we need all nations to work together. Stop the arms race?" Trump said.
On Monday, the American president vowed to take action within two days following a suspected chemical attack in Syria's Douma, saying the public would "probably" be made aware of any retaliation "after the fact."
You can follow any responses to this entry through the
RSS 2.0
feed.
Both comments and pings are currently closed.
//php comments_template(); ?>