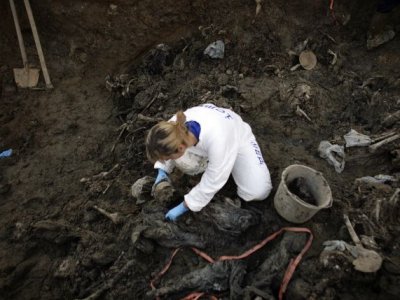 Two new mass graves containing the bodies of Bosnian Muslims who had been killed during the war in Bosnia-Herzegovina have been discovered in the east of the country, the Bosnian Missing Persons Institute (INO) reported.
The mass graves were discovered on Thursday and Friday on Mount Romanija and near Tuzla.
The first mass grave is presumed to contain the bodies of Bosniaks from surrounding villages.
The mass grave near the village of Sekovic, by Tuzla, is in fact a natural cave that is more than 30 metres deep.
It is filled with the remains of Bosnian Muslims killed in Srebrenica in 1995.