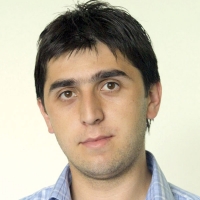 Author: Mirza Čubro
Rad Vijeća ministara BiH bio je blokiran cijelih sedam dana. Građani BiH sa zebnjom su iščekivali kada će članovi Vijeća ministara prestati s inatom i vratiti se poslu. Sedmodnevna blokada rada Vijeća ministara BiH, sada je to već evidentno, imat će nesagledive posljedice po cjelokupni proces reformi u BiH.
Zahuktali voz evropskih integracija u BiH, zbog principijelnih neslaganja državnih čelnika, malo je usporio. To je dobro jer kretali smo se nevjerovatnom brzinom ka EU i NATO da je neko nedovoljno upućen mogao pomisliti da sve ide nizbrdo. 
Na sreću svih nas, predsjedavajući Vijeća ministara BiH u četvrtak je presjekao trakavicu zvanu blokada rada ovog vijeća, koju je sam najavio i kazao kako na jednu blokadu neće odgovarati drugom. Mislio je na ponašanje bošnjačkih ministara koji blokiraju izbor direktora Direkcije za evropske integracije BiH.
Mudar je to potez Nikole Špirića. Ne želi blokade nego rad. Pohvalna i ohrabrujuća politika koja će, uz dozu državnog patriotizma, donijeti snažan progres BiH. Sada očekujemo da se i njegov zamjenik Tarik Sadović uozbilji i počne konstruktivnim angažmanom doprinositi provedbi nužnih reformi.
Trebalo bi da ih slijede i ostali ministri. To bi valjda sve trebalo rezultirati provedbom plana rada Vijeća ministara BiH bar većem od 50 odsto. Ministri su prošle godine realizirali samo polovinu svog plana, ali to je bila godina stalnih sukoba, blokada, jalovih rasprava. Ova je godina, barem prema najavi predsjedavajućeg, godina ozbiljnog rada umjesto priča o stalnim sukobima i svađama. Razlog je to zbog kojeg očekujemo bolje rezultate. Kao da gore uopće i može.