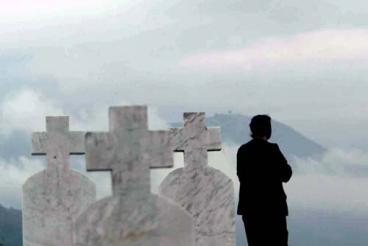 BRATUNAC
Serbs in Bratunac and Srebrenica, eastern Bosnia, are today marking 17 years since the massacre of more than 3,200 of their compatriots.They were killed in 1992 and 1993 by the forces led by Bosniak (Bosnian Muslim) Naser Orić.On July 12, 1992 alone, 69 Serbs were killed, 70 were wounded in the areas of Biljača, Sasa, Zalazje and Zagoni, while 19 are still listed as missing.
Orić was in 2008 acquitted by the Hague Tribunal. The court explained that there was insufficient evidence to prove his command responsibility for the crimes.
This afternoon, a memorial cross will be consecrated in the Bratunac cemetery. A church ceremony dedicated to the souls of the victims will also be served, while those attending will place flowers and light candles at the victims' graves.