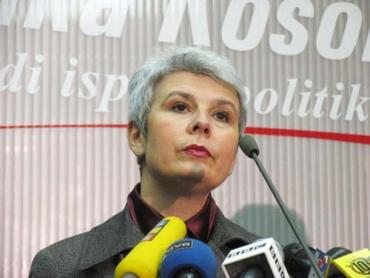 ZAGREB
Croatian Prime Minister Jadranka Kosor has told Macedonian President Gjorgje Ivanov that Zagreb supports Skopje's Euro-Atlantic integration.
Kosor said that the deadlock in Croatia's negotiating process with the European Union had negatively impacted on the countries of South-East Europe, according to a statement from the Croatian government.
The statement added that Kosor and Ivanov had agreed that the economies of the two countries were well connected, and that Croatia and Macedonia had a traditionally large interest for products coming from those other countries.
It was also stated that there were possibilities for improving cooperation, especially in the development of the metallurgy industry, tourism and air traffic.
Kosor and Ivanov discussed the issue of the succession of assets as part of the heritage of the former Yugoslavia, according to the statement.
The Macedonian president is currently visiting Croatia and is due to meet with other Croatian senior officials on Tuesday.