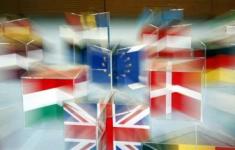 The Bosniak (Bosnian Muslim) religious leadership and media and many European officials and politicians warn that the EU's visa-liberalisation plan could lead to the radicalisation of Muslims in Europe and seriously destabilize the entire region.
"Bosniaks feel squeezed into a corner from which they do not see a way out. In this situation, outbursts of aggression are a wholly normal reaction," Sead Numanovic, editor of prominent Sarajevo daily, Dnevni Avaz, wrote in his Tuesday column.
"European hypocrisy cannot be understood," the leader of the influential Bosnian Islamic Community, Mustafa Ceric, said during the interment of identified remains of Bosniak war victims near the western town of Prijedor on Monday.
Both comments reflect ongoing public criticism, across the region and in Europe, of a visa-liberalisation plan presented by the European Commission (EC) last week. The EC suggested to the EU Council of Ministers and European Parliament that the bloc's visa-free regime be extended to Macedonia, Montenegro and Serbia, while excluding Albania, Bosnia and Kosovo.
The criticism was intensified by the fact that exclusion from the visa-free regime will almost solely affect Bosniaks, since most Bosnian Croats already have Croatian passports and most Bosnian Serbs can easily obtain Serbian passports.
Public sentiment in Bosnia holds that the new visa plan rewards the aggressors and punishes the victims, a feeling exacerbated by the timing of the EC announcement which was made only days after the fourteenth anniversary of the Srebrenica massacre.
"After everything that you have seen, now you tell us from Brussels that we cannot go to Europe with visas," Ceric said in his Monday address. "Now you have rewarded our killers."
The visa-liberalisation plan has caused some divisions on both the regional and European political scenes and has triggered a number of public petitions demanding changes. Germany's Social Democratic Party, SPD, has launched a challenge in the Bundestag.
Fears have been expressed in the domestic media and by international officials that the visa recommendations plan could lead to the ghettoisation of Bosnian Muslims, triggering a hardening of their positions and promoting long-term instability in the region.
"There needs to be a fundamental critique of the [EU] Balkan policy of the last five years," an EU official told Balkan Insight.