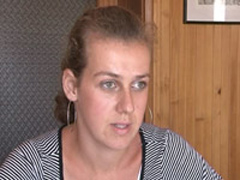 BULGARIA, MACEDONIA
Macedonian President Gjorge Ivanov promised that he will look into the case of Spaska Mitrova.
Tthe ex-Bulgarian President Petar Stojanov discussed the Mitrova case with the Macedonian President Ivanov in a telephone conversation.
Ivanov vowed to get familiarized with this case in the following days, take adequate actions and even consider the possibility of releasing Mitrova from the prison.
The Spaska Mitrova case stirred quite a commotion in the Bulgarian and Macedonian media. She holds a double – Macedonian and Bulgarian – citizenship.
Currently, Mitrova is serving a prison term for preventing her ex-husband to see their child, and the Bulgarian media gave their best to paint a picture of alleged political background of the case.