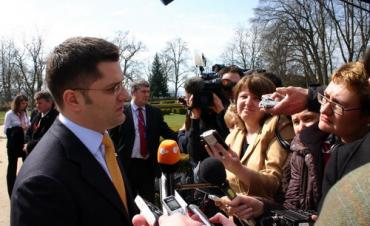 FM Vuk Jeremić says there is a very good chance that the International Court of Justice will rule that Kosovo's unilateral independence declaration was illegal.
"We're hopeful. We're confident of the strength of our legal arguments and it would be hard to impose political views on that court," Jeremić told France Presse.
The public debate on the legality of Kosovo's independence before the International Court of Justice in The Hague will begin on December 1, and all UN member states will be entitled to take part, regardless of whether or not they earlier submitted written testimony.
The minister also voiced his satisfaction that, thanks to the efforts of Serbian diplomacy, only 61 states, less than a third of the UN's 192 member-states, had recognized the province's independence.
"We've stressed that there's no point outlining are position before the ICJ gives its ruling," he said.
The minister also said he was pleased that the five Security Council member states—China, the U.S., Russia, the UK and France—had agreed to make "verbal submissions" to the ICJ.