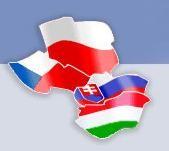 Macedonian Foreign Minister Antonio Milososki will take part today at the meeting of the Visegrad Group foreign ministers, upon invitation of his Hungarian counterpart Peter Balash.
The meeting will be attended by the ministers of the Visegrad Group – Hungary, Poland, Czech Republic and Slovakia, of the next two presiding countries over the European Union – Belgium and Spain as well as of the Balkan's countries – Macedonia, Croatia, Serbia, Kosovo, Montenegro and Bosnia-Herzegovina.
The aim of holding the meeting in this format is to secure timely and broad support in the EU itself for accelerated European integration of the country-candidates and potential candidates from the Balkans.