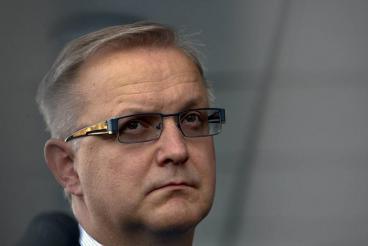 A "mini Dayton" is getting under way at the Butmir base near Sarajevo attended by officials from the EU and U.S., and the most influential Bosnian leaders.
The meeting began with an informal working dinner, where, according to unofficial reports, Bosnian leaders were presented with a set of measures to cope with the political crisis.
Other than this, the leaders were not given advance notice of the conference's themes, though EU Enlargement Commissioner Olli Rehn said that there would be talk of comprehensive reforms and Constitutional reform.
Political leaders are beginning talks behind firmly closed doors, with the atmosphere of secrecy and horse-trading that have marked recent days carrying on into the opening of the conference itself.
Although it was announced earlier that the invitees at yesterday's dinner would be introduced to Swedish Foreign Minister Carl Bildt's plan, Republic of Srpska Prime Minister Milorad Dodik told BN TV that Bosnian leaders had not been shown anything in writing about the conference.
"A formal meeting, where only the U.S. and EU representatives spoke. The local politicians didn't say anything, no-one gave us any papers. I don't think there are even any proposals, maybe they'll be thought up tonight," said Dodik.
Although the substance of the proposals are still anyone's guess, the political leaders hope to have an opportunity to assert their own views and ideas.
"When it comes to Constitutional reform—that's a more effective, more functional state structure, which also involves deblocking instruments, as we're constantly up against institutional blockage, which means that the state can't honor its commitments in Bosnia's membership of the EU and NATO," said Party of Democratic Action leader Sulejman Tihić.
Political parties in the RS, at least those close to Dodik's Party of Independent Social Democrats (SNSD), are not interested in talks on the Constitution.
Dodik says they are more concerned with closing down the Office of the High Representative (OHR), though they are ready to discuss other key issues as well.
"We're not prepared to discuss anything that would currently or permanently jeopardize any function in the RS," he stressed.
The Croat political parties are eager for Constitutional change, which, they say, would give Croats equality, though they do not expect changes to happen overnight.
Olli Rehn confirmed that Constitutional change would be discussed.
"We've prepared a number of strategic proposals. That means that we'll discuss changes that need to be made, in order to gain greater credibility and, on that basis, candidate status. We'll discuss that with the leaders of these countries," said the commissioner.
Things are likely to become clearer at around 14:00 CET, when the participants are expected to make their first public statements. Media representatives, meanwhile, are being kept well away from the negotiating room to prevent any details slipping out.