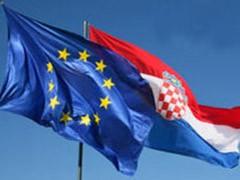 After Croatia's EU entry, EU won't accept any new members, EP rapporteur for Croatia Hannes Swoboda said.
Croatia could wrap up its EU accession talks in mid-2010, but must continue with its judiciary reforms and fight against corruption, Swoboda pointed out.
Swoboda urged EU authorities to work on the demands of BiH citizens, who have been disappointed from the political elites in the country.