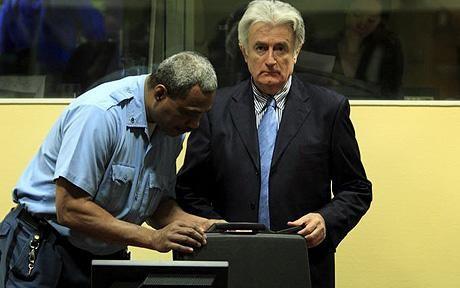 Radovan Karadzic's legal adviser says the former Bosnian Serb leader has rejected his court-appointed lawyer and is unlikely to be ready to resume his genocide trial as scheduled on March 1. 
Peter Robinson has filed a motion for Karadzic with the Yugoslav war crimes tribunal calling for British barrister Richard Harvey to be taken off his case.
Harvey was appointed by the UN court to step in and act as a defense attorney if Karadzic continues to boycott the case.
Robinson told reporters on Friday that Karadzic "is not really prepared" to return to court March 1.