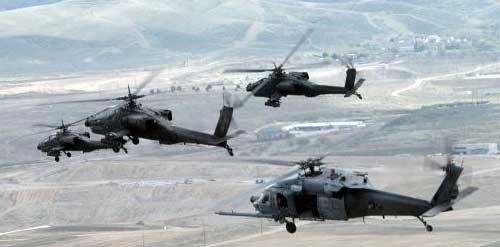 For the first time, NATO has approved a special combat force to protect the alliance against the threat posed by Russia in wake of its annexation of Ukraine's Crimean peninsula.
Foreign ministers of the 28-nation North Atlantic Treaty Organisation (NATO) gave their go-ahead for the stationing of Rapid Deployment Force in Europe since the end of the cold war at a meeting in Brussels yesterday.
The interim "Spearhead Force" would be operational early next year and it will be comprised of troops from Germany, the Netherlands and Norway.
Germany has expressed its readiness to take over the leadership of the force together with the German-Dutch corps based in Munster and to work for strengthening the operational readiness of NATO, Foreign Minister Frank-Walter Steinmeier said.
NATO General Secretary Jens Stoltenberg spoke of the agreement reached by the foreign ministers as "the biggest increase in our collective defence since the end of the cold war".