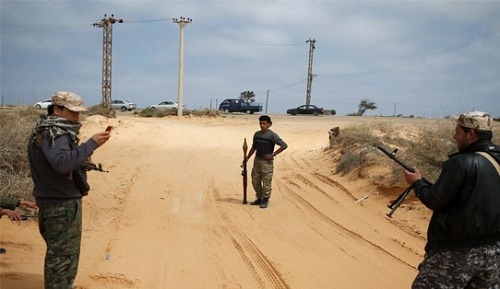 The foreign ministers of Algeria, Egypt and Tunisia are to meet in Algiers on June 5-6 to assess the situation in Libya "in light of the recent developments on the level of politics and security", Algerian foreign ministry spoeksman Abdelaziz Benali Chérif said.
During the meeting the ministers "will take stock of the efforts made by the Libyans themselves, neighbouring countries (and) other members of the international community", as well as those made within the framework of tripartite consultations "in order to support the various Libyan parties on the road to a definitive and political solution to the crisis afflicting this neighbouring and friendly country", Chérif said.
Algeria, Egypt and Tunisia have long been engaged in regional diplomacy as part of efforts to find a global political solution to the crisis in Libya.