NATO to deploy RAF Typhoons to Romania in response to Russian air activity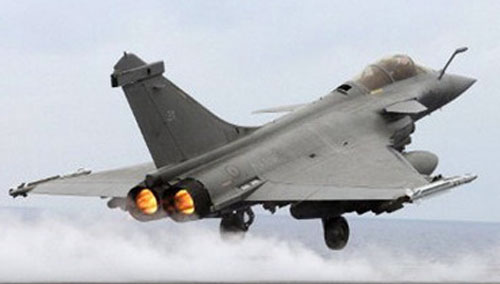 NATO has stepped up its air policing mission in response to increased Russian air activity around Eastern Europe in recent years.
Former chief whip Gavin Williamson will commit four RAF Typhoons as part of the Nato southern air policing mission, while speaking at the Nato defence ministerial meeting in Brussels.
They will be redeployed to work with the UK's Romanian allies to police the Black Sea skies, the Ministry of Defence said.
Mr Williamson said: "In the face of an increasingly assertive Russia, the UK has significantly stepped up its commitment to Europe and today I can confirm a further package of support, showing how we remain at the forefront on European security.
"We are standing by our allies across air; deploying Typhoons to southern air policing in Romania, land; increasing our support to the Kosovo peacekeeping operation, and sea; with HMS Ocean returning to the Nato standing maritime group."
You can follow any responses to this entry through the
RSS 2.0
feed.
Both comments and pings are currently closed.
//php comments_template(); ?>