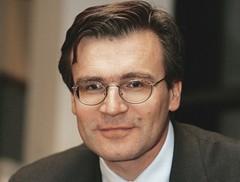 European Parliament's Rapporteur for Macedonia and Slovenian MEP, Zoran Taler, is due to pay a visit to Macedonia on Thursday.
According to the agenda, Taler will meet with the Deputy Prime Minister in charge of European Affairs, Vasko Naumovski.
Shortly after the European Commission published the report on Macedonia's progress, recommending start of accession talks with EU, the Slovenian MEP Taler stated that it would now be fair that the Union sets a reasonable timeframe for the beginning and course of the negotiations.