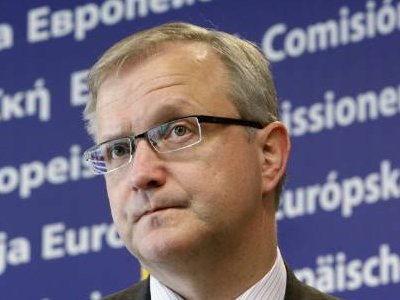 Current proposal of European Union expansion commissioner Olli Rehn is acceptable in principle, but Slovenia will provide its amendments to it, so that it is more balanced, said the spokesperson of Slovene Foreign Affairs Ministry Milan Balazic on Wednesday.
Talking at a press conference a few hours before Slovene PM Borut Pahor and political parties are supposed to meet, Balazic said that Rehn`s initiative was precious and that it provides a framework for resolving the border dispute between Croatia and Slovenia, which should be put to use.
Balazic added that it was the only current proposal, but it suits Croatia better than Slovenia and it needs to be updated and made more balanced. Thus, the spokesperson assessed, the border dispute and Slovenia`s bloc of Croatia`s EU accession talks would finally be resolved and both parties would be in a win-win situation.
Slovenia`s main interest is exit to the open sea
– We are not turning down the proposal, but are being careful – Balazic said, adding that Slovenia is preparing the amendments, i.e. alterations of the offered text.
Balazic said that exit to the open sea was Slovenia`s main interest, which Slovenia sees as situation which was in effect on the day when Croatia and Slovenia declared independence 18 years ago and claims that the situation did not change.
Rehn`s proposal is not a "take it or leave it" offer
Balazic did not want to guess what Ljubljana`s response to Rehn`s proposal is going to be, but he did explain that the protection of national interests would be decisive and that in principle, each proposal which harms these interests can be turned down.
On several occasions, Slovene Foreign Affairs Minister Samuel Zbogar said on Tuesday and Wednesday that he does not see Rehn`s proposal as the final offer according to the "take it or leave it" principle, but he hopes that current formulations can be presented with amendments. Most political parties assessed the same.