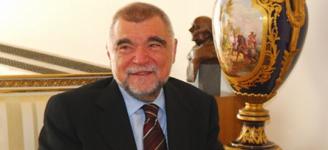 Croatian President Stjepan Mesic has rejected a planned tax hike, saying it is illegal and will hurt the poor, news agency Javno reports.
A statement from his office said that Mesic sent the tax bill to the Constitutional Court on Monday, arguing the legislation: "does not respect the principles of justice, equality and proportionality".
"The new tax particularly affects the poorest in society, which means the majority of citizens," the statement read.
Javno reports that the parliament has decided to raise VAT by one per cent to 22 per cent in a bid to bolster revenues in the current recessionary climate.
Speaking to state radio, Mesic said the government "should have exploited all the other possibilities before" the tax hike.
A local tax expert spoken to by Javno said that there appeared to be grounds for a revision of the law due to its retroactivity and the fact that it applies to employees but not the self-employed, harming the principle of equality.
The agency reports that Mesic's appeal will likely be given priority by the Court.
The VAT rise is part of a wider tax package that is designed to help the government cope with a 5 per cent contraction in the Croatian economy this year.
Widespread strike action and protests are expected in September as unions and civil society organisations gird to fight the government's tax and socio-economic policies.